Aspect Ratio and Content Fit Modes Demo (PlotCube)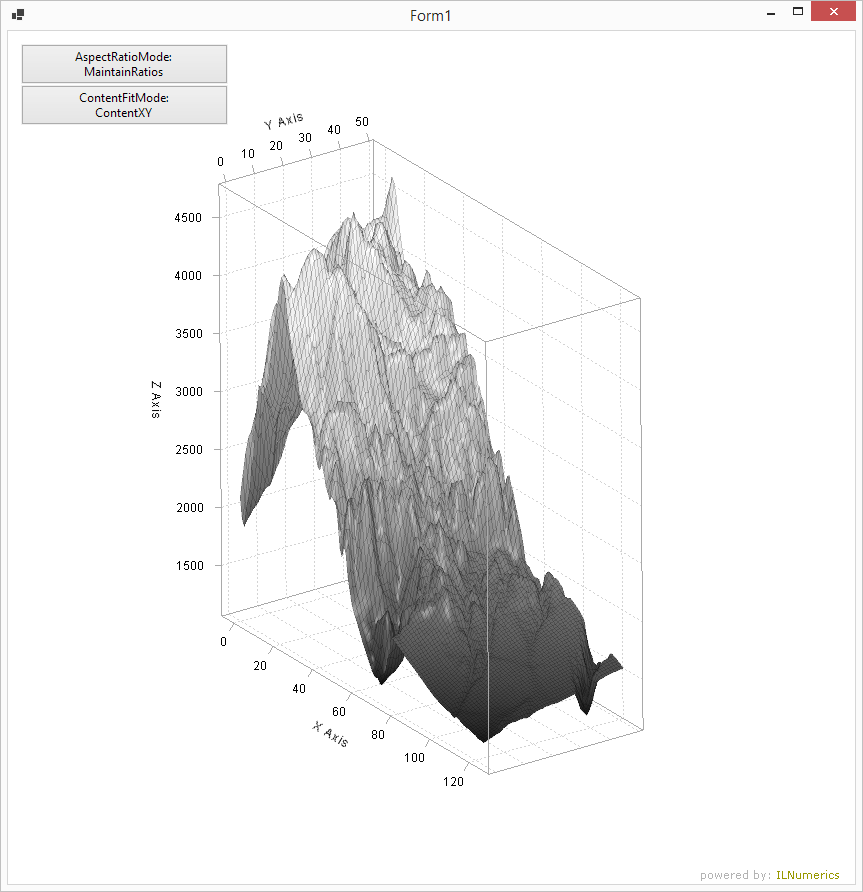 Two settings control the look and feel of plot cube data aspect ratio and size: AspectRatioMode and ContentFitMode. This demo applications allows you to toogle their settings individually at runtime. The data are computed from the sample terrain example data contained in ILNumerics.
See here for documentation on these settings: https://ilnumerics.net/plotcube-aspect-ratios.html.
Last modified: August 25 2021 18:29